Professor
Integrative Studies/Critical Theory (100% Art)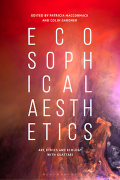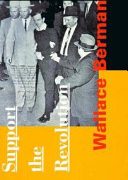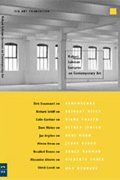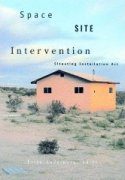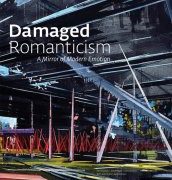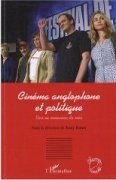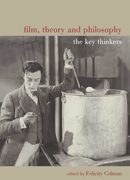 Working at the intersection of film-philosophy, Deleuze studies and interdisciplinary media theory, Colin Gardner received his B.A. and M.A. in History from St. John's College, Cambridge and Ph.D. in Cinema Studies at UCLA before becoming Professor of Critical Theory and Integrative Studies at the University of California, Santa Barbara, where he teaches in the Departments of Art, Film & Media Studies, Comparative Literature, and the History of Art and Architecture.
His most recent book is Beckett, Deleuze and the Televisual Event: Peephole Art (Palgrave Macmillan, 2012), a critical study of Samuel Beckett's experimental work for film and television and its connection to Gilles Deleuze's ontology of the image in Cinema 1 and Cinema 2. Excerpts have appeared in Deleuze Studies Journal (2012) and Continuum Books' Gilles Deleuze: Image and Text (2009). He is currently co-editing two anthologies with Professor Patricia MacCormack (Anglia Ruskin University): Deleuze and the Animal (Edinburgh University Press) and Ecosophical Aesthetics (Bloomsbury Publishing). Gardner contributed the chapter on Roland Barthes to Felicity Colman's Film, Theory & Philosophy: The Key Thinkers (Acumen, 2009) and is collaborating with Dr. Colman on a Three Volume Encyclopedia of Film-Philosophy, due to be published in 2015, which attempts to bridge the gap between continental and analytic approaches.
Gardner has also published two books in Manchester University Press's "British Film Makers" series: a critical study of the blacklisted American film director, Joseph Losey (2004), and a monograph on the Czech-born, British filmmaker and critic, Karel Reisz (2006). The latter study led to his being a featured interviewee in Karel Reisz: This Filming Life, a 2012 Czech documentary film produced by Jarmila Hoznauerová and directed by Petra Všelichová (a Co-Production of Czech Television – Ostrava Telvision Studio). Related research on Losey has also appeared in Trudy Bolter's Le politique éclaté (Paris: L'Harmattan); the Franco-American film journal, Iris; the Parisian web-based theoretical journal, Critical Secret No. 6 (2001), Interdisciplinary Humanities (2002), Media History (2006), and Lo Sguardo dei Maestri's Joseph Losey: Senza Re, Senza Patria (Milan: Il Castoro, 2010).
Gardner is also the author of critical essays on Bruno Ganz's characters in Knife in the Head and In the White City for Silke Panse and Dennis Rothermel's A Critique of Judgment in Film and Television (Palgrave Macmillan); Bob Rafelson's Five Easy Pieces (for Creation Books' Jack Nicholson: Movie Top Ten, edited by Mikita Brottman); as well as a theoretical study of Diana Thater's video installations in Space, Site, Intervention: Situating Installation Art (Erika Suderberg, ed.) for the University of Minnesota Press.
His extensive list of catalog monographs includes essays on Mike Kelley for the Whitney Museum of American Art, John Baldessari for the Graphische Sammlung, Albertina in Vienna, Wallace Berman for Amsterdam's Institute of Contemporary Art, video artist Rachel Khedoori for the Kunsthalle in Basel and Mike Bouchet's film works for Sternberg Press in Berlin. On a local level, Gardner has worked extensively with the Santa Barbara Museum of Art (as blogger, panelist and lecturer) and the Contemporary Arts Forum (CAF), including catalog essays for Sandow Birk's "Prisonation" series, Linda Stark's "Runaway Love" retrospective, and the 2001 group exhibition, "Diabolical Beauty," co-curated with UCSB Professor, Jane Callister. Gardner was also co-curator and co-editor of Damaged Romanticism: A Mirror of Modern Emotion, an exhibition and accompanying book that was initiated by the Blaffer Gallery in Houston in 2008 and subsequently traveled to the Grey Gallery at NYU and the Parrish Museum on Long Island.
Most recently Dr. Gardner has expanded his research into the area of Media Geography (he was adjunct faculty in Geography at San Diego State University from 2011-12). This has taken the form of conference papers as well as a chapter on Tomas Gutierrez Alea's seminal Cuban film, "Memories of Underdevelopment" in James Craine, Giorgio Curti and Stuart Aitken's collection, The Fight To Stay Put: Social Lessons Through Media Imaginings of Urban Transformation and Change (Franz Steiner Verlag, 2013). He has also contributed an essay on Stan Douglas's video work for James Craine's forthcoming Ashgate collection, A Companion to Media Geography: Place/Space/Media.
Apart from regular attendance at Francophone, Deleuze Studies and Film-Philosophy conferences throughout Europe and the US, Gardner's public lectures include keynote addresses on "Venus as Muse" at the University of Cologne and for Loyola Marymount University's Operation STEAMroller interdisciplinary conference in 2012; discussions of Stan Douglas's video work at Cal Arts and the Museum of Contemporary Art, Los Angeles; Diana Thater's "Knots + Surfaces" projected DVD installation for New York's Dia Center for Arts' Robert Lehman Lecture Series (published in 2006); "Decentered Spectatorship: Constructing a Hybrid Scopic Space in Recent Art Film and Video," at Louisville's Speed Art Museum; and an analysis of cinema and the brain for Warren Neidich's "The Mutated Observer: Neurological Structures, Perception and Visual Culture" at UC Riverside's California Museum of Photography.