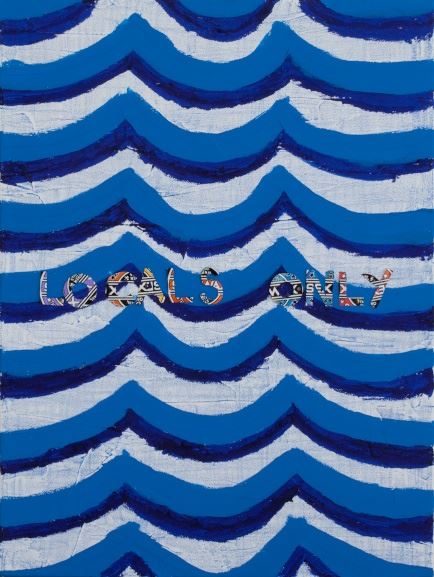 Graduate student George Sanders in Bangkok exhibition, "Locals Only"
Posted on
February 26, 2016

Presents
Luther Kroman & George Leo Sanders
Locals Only
February 27 – March 19, 2016
Opening reception:
Saturday, Feb 27
Soy Sauce Factory
Soi 24 Charoenkrung Road
Bangkok, Thailand
Schur-Narula is pleased to announce Locals Only, an exhibition of works by Luther Kroman and George Leo Sanders. The first Schur-Narula show in Bangkok, Locals Only will be exhibited at Soy Sauce Factory.
Luther Kroman (USA, b. 1983) currently lives and works in Kansas City, MO. He received his BFA in Painting and Art History from The Kansas City Art Institute in 2009 and his MFA in Painting from Virginia Commonwealth University in Richmond, Virginia in 2011. His work focuses on ideas of success and failure.
George Leo Sanders (USA, b. 1987) is a Santa Barbara, California-based painter who strives to convert wasted time into positive productivity, or 'time well spent'. He received his B.A. from Bard College in 2010 and is currently an MFA candidate at the University of California, Santa Barbara.